During her tv show, Ellen explains what happened with a dog she adopted, and burst into tears. She apologizes for the mistake she made and begs the organization which took the dog away to give it back.
She explains what happened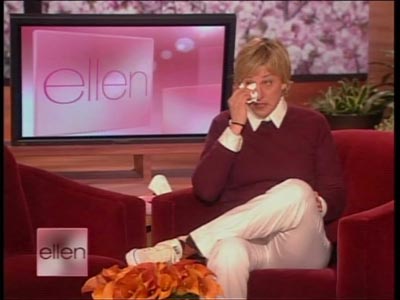 But can't avoid crying
Here's the video!
Do you think they should give the dog back?